Stories of Transformation

Thank you for the ways you have shared in this work of the Spiritual Formation Society as we now celebrate ten years of creating space for leaders and learners to deepen in the love and fellowship of the Trinity.
3 Nights of Celebration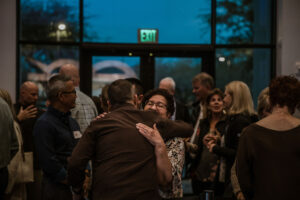 As the Spiritual Formation Society of Arizona celebrates our 10th anniversary, we are focusing on continuing to watch and be attentive to all that God is doing and how He is leading us. We look forward to celebrating all the God has been up to these last ten years and also reflecting on where it seems He might be taking us in the next ten years. 
Our theme as we move forward is "A Hidden Wholeness" as we seek to live in and lead others in the reality that we are whole in Christ. There is nothing to achieve or earn, but there is an infinite God to experience and know in the depths of who we are.
Measuring Impact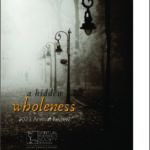 We look back in thankfulness and forward with joyful anticipation. We joyfully proclaim that indeed God has done immeasurably more than all we could ever have asked, dreamed, or imagined.
Click below to view a collection of 10th Anniversary materials, including a letter from SFSAZ's founder and director, Ted Wueste, a 10 Year Timeline of SFSAZ, overview of the ministry impact, and words of celebration.
Why We Give to SFSAZ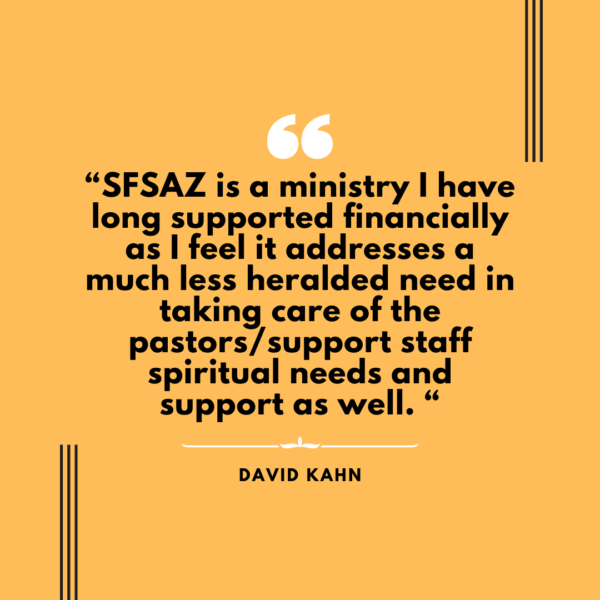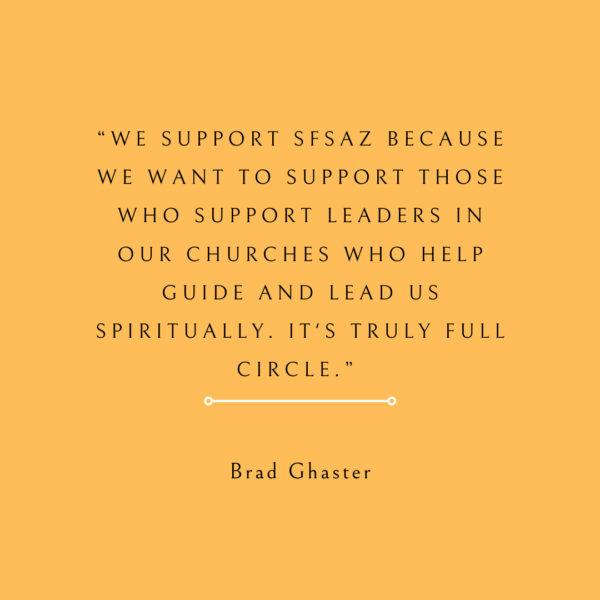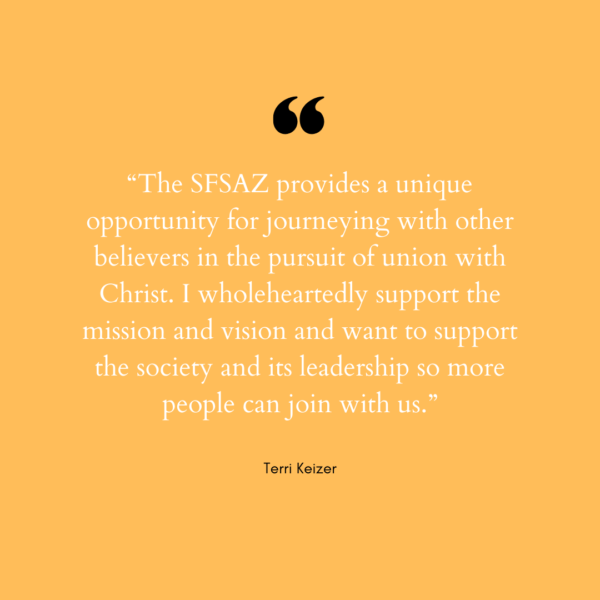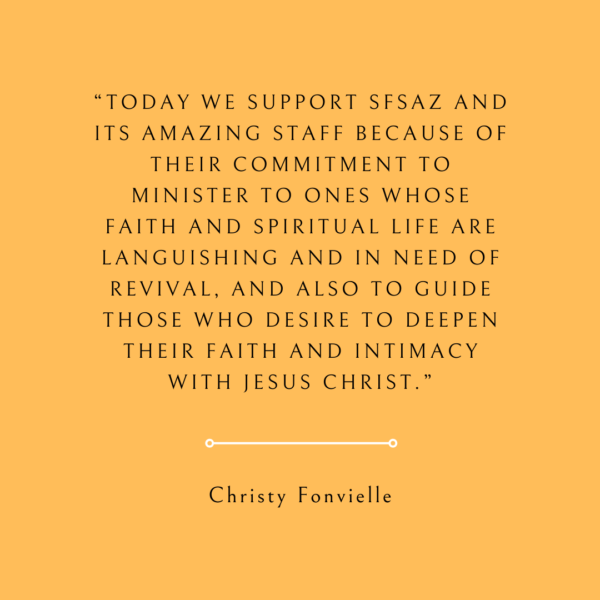 Partnership in Ministry
What is a Ministry Partner? Quite simply, someone who partners with us in ministry. This comes in the form of prayer, finances and serving.
How can you pray?
If you are not currently receiving a monthly prayer update from one of our team members, let us know here.
How can you give?
1. Friends of the Society: monthly giving
Your monthly gift can go to the support of a specific team member ($25, 50, 100, 200 +)
Your monthly gift can go to overall SFSAZ team support ($25, 50, 100, 200 +)
2. Scholarship monthly giving
Give monthly to assist someone in the Formatio program ($100 (half monthly tuition), 200 (full monthly tuition)
Give monthly to scholarship pastors/ministry leaders for the annual conference ($10)
Give monthly for scholarships in any area needed
3. Supporters of the Society: one time gifts that will help us finish the year strong and build toward the vision for next year.
Highlights from our Online Celebration