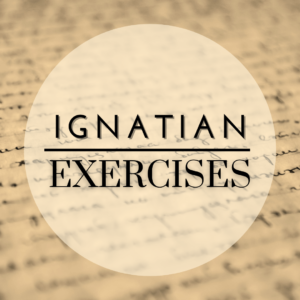 Ignatian Exercises
ABOUT
During the 1520's, St. Ignatius Loyola began writing about the emotions that took hold of him — feelings of gratitude and anguish, consolation and sadness — while encountering the Scriptures. The Spiritual Exercises grew out of Ignatius Loyola's personal experience as a man seeking to grow in union with God and to discern God's will. He kept a journal as he gained spiritual insight and deepened his spiritual experience. He added to these notes as he directed other people and discovered what "worked." Eventually Ignatius gathered these prayers, meditations, reflections, and directions into a carefully designed framework of a retreat, which he called "spiritual exercises" which were first published in 1548.
The Spiritual Exercises are a compilation of meditations, prayers, and contemplative practices developed to help people deepen their relationship with God. For centuries the Exercises were most commonly given as a "long retreat" of about 30 days in solitude and silence. In recent years, there has been a renewed emphasis on the Spiritual Exercises and the most common way of going through the Exercises now is a "retreat in daily life," which involves a monthslong program of daily prayer and meetings with a spiritual director.
Ignatius wrote that the Exercises: "have as their purpose the conquest of self and the regulation of one's life in such a way that no decision is made under the influence of any inordinate attachment." The object is to help people develop their attentiveness, their openness, and their responsiveness to God. The Exercises are organized into four sections called "weeks." These are steps along the path of spiritual freedom and collaboration with God's activity in the world.
Practice the Ignatian Exercises
If you'd like to explore practicing the Ignatian Exercises with a spiritual director we have several directors who would love to lead you through them. You can find directors with the icon below on their profile on the Spiritual Director Directory.