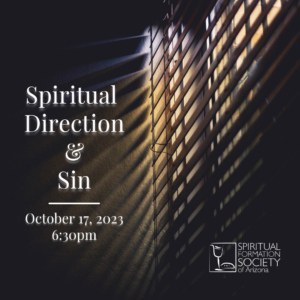 Spiritual Direction & Sin
October 17, 2023 // 6:30pm-8:30pm
Come enjoy a time with other spiritual directors over a meal for a facilitated discussion about a topic related to spiritual direction as well as sharing and supporting one another in the ministry of spiritual direction. Dinner will be provided.
Location: Ravenscroft – 8445 E Hartford Dr, Scottsdale, AZ 85255
Cost: No cost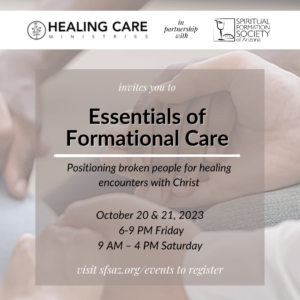 Essentials of Formational Care
by Healing Care Ministries
October 20 & 21, 2023 // Friday 6p-9p Saturday 9a-4p
Many dedicated Christians secretly struggle with unprocessed emotional wounds of the past. These wounds, left unhealed, can form a seemingly impenetrable wall that hinders spiritual, relational, and psychological growth, often frustrating people in their pursuit of freedom in Christ. Even when they "try harder" people can feel struck, at times even locked in dysfunctional behaviors that offer short term relief, but bring long term bondage.
Formational Care is a set of healing protocols that position people for transforming encounters with Christ. The Formational Care model integrates spiritual practices, insights from the behavioral sciences, basic caregiving skills, and the power of the Holy Spirit, into an episodic encounter with the Lord that brings freedom and a deepening relationship with Jesus.
Emphasis will be given to:
The caregiver's personal healing journey
The importance of episodic memory in healing the past
How to position the broken for healing encounters with the Lord
The relationship between wounds, false beliefs, ungrieved loss, and dysfunctional behavior
The importance of safety as a venue for change
This introduction to Formational Care is an equipping and empowering event for people interested in helping others find freedom from the emotional baggage of the past.
Location: Ascension Church of Phoenix – 1801 E Osborn Rd, Phoenix, AZ 85016
Cost: Regular registration $195, General Membership $175, Full/Professional Membership $165
Cost includes materials, snacks and lunch on Saturday.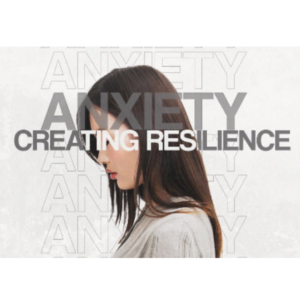 Life Skills: Anxiety – Creating Resilience
October 21, 2023 // 9 am – 2 pm
re·sil·ience – noun
The capacity to withstand or to recover quickly from difficulties; toughness. The ability of a substance or object to spring back into shape; elasticity.
If you or someone you know suffers with anxiety, this seminar may be just what you need. Therapists Vicki Eaton and Sheri Reaves will explain the impact of anxiety on the whole person – physically, mentally, emotionally, and spiritually. They will help us understand causes and triggers, but even more importantly, offer proven exercises and strategies to build resilience, and help transform anxiety into a catalyst for growth.
Location: Vineyard Gilbert – 601 S Cooper Rd, Gilbert, AZ 85233
No Cost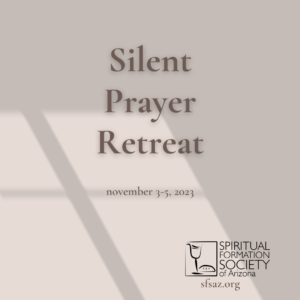 Silent Prayer Retreat
November 3-5, 2023
Jesus said to them, `Come away with me. Let us go alone to a quiet place and rest for a while.'
Spend time alone with God in prayer. We will meet to begin and then begin the silence. We will end together with optional sharing on Sunday.
Location: Franciscan Renewal Center 5802 E Lincoln Dr, Scottsdale, AZ 85253
Cost: Regular Registration $389, General Membership $369 and Full and Professional Membership $339
Cost includes room, any materials, snacks and the following meals Friday dinner, Saturday breakfast, lunch, dinner and Sunday breakfast and lunch.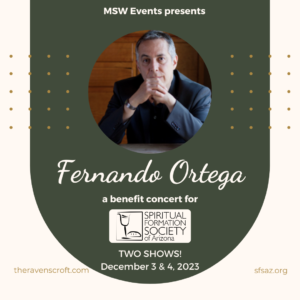 A Benefit Concert with Fernando Ortega
TWO SHOWS!
December 3, 2023 @ 6:00pm – SOLD OUT
December 4, 2023 @7:00pm – Tickets still available!
Ravenscroft – 8445 East Hartford Drive, Scottsdale, AZ, 85255
We are so excited to partner with MSW Ministries as they host a benefit concert featuring Fernando Ortega for the Spiritual Formation Society of Arizona this coming December!
100% of all proceeds from Fernando's concert will benefit the SFSAZ.
Tickets are on sale for $25 per seat for this wonderful evening.
You can purchase your tickets for the evening by clicking the button below.
We look forward to seeing you there!
-The SFSAZ Team-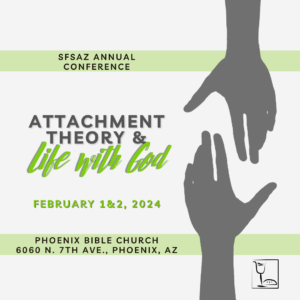 2024 SFSAZ Conference – February 1 & 2
Attachment Theory & Our Life with God
February 1 – 6:00p-9p & February 2 –  8:30a-4p
Location: Phoenix Bible Church, 6060 N. 7th Ave., Phoenix, AZ 85013
Join us as we explore attachment theory and how it can inform that way we experience attachment to God. As we look at the attachment patterns developed though our lives, we are given insight into ways we might falsely or authentically attach to God and others. The conference will include plenary sessions with teaching, reflection, and contemplative worship. Friday will have space for personal reflection in addition to a workshop with a smaller group.
Led by the SFSAZ Team including John DelHousaye, Justin Smith, and Ted Wueste
Lunch is included on Friday
CONFERENCE PRICING
Super Early Registration: now until September 19 – $99*
Early Registration: September 20, 2023 to October 31, 2023 – $109*
Regular Registration: November 1, 2023 to January 15, 2024 – $119*
Late Registration: January 16, 2024 to January 31, 2024 – $129*
*member discounts applicable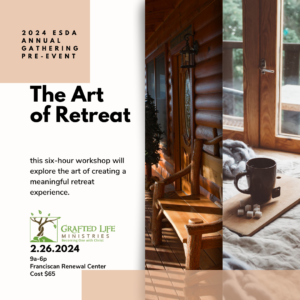 2024 ESDA Annual Gathering Pre-Event
The Art of Retreat
Monday, February 26, 2024
9:00am-3:00pm
Franciscan Renewal Center 5802 E Lincoln Dr, Scottsdale, AZ 85253
We invite all pastors, lay leaders, spiritual directors and anyone who desires to learn more about how to host a spiritually effective retreat, to this six-hour workshop event. Join us as we gather in Phoenix, AZ at the Franciscan Renewal Center to learn from a seasoned retreat leader and work together in small groups to create one of our own.
During this six-hour workshop we will explore the art of creating a meaningful retreat experience.
Mike Bowden will be facilitating this interactive time as we learn from one another and work together in small groups to create a retreat we can offer within our ministry contexts. Bring your questions and your resources so we can hone our skills in this very important place of ministry. Mike will also be sharing his own experiences from leading retreats around the world.
Lunch is included
Cost: $65.00
**This event is hosted by Grafted Life Ministries
Refund Policy
In-person events: 30 days or more prior to event: 100%, 14-29 days before event: 90%, 7-13 days before event: 60%, 1-6 days before event: 30%
No refunds available after an event.
Ongoing Contemplative Prayer Offerings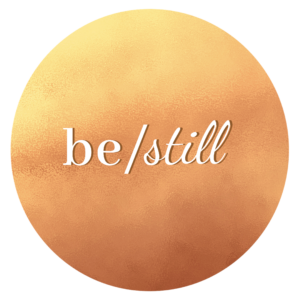 Be/Still
Be/Still is our monthly contemplative prayer gathering. Our goal is for it to be a shared time in quiet and listening. We're excited for some new changes to be/still this fall. As we enter into this space there will be a reflection on the book about contemplative prayer "Into the Silent Land" by Martin Laird. It is not required that you read the book, however it could be helpful.  Then we will spend some time practicing contemplative prayer and after that we will spend time listening to one another and praying for one another.  The time of our gathering will be approximately 75 minutes.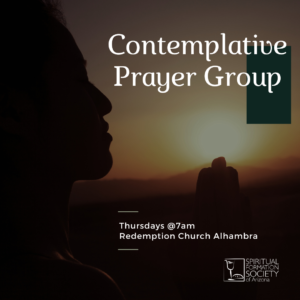 Contemplative Prayer Group
Location: Redemption Church Alhambra: 1830 W. Glenrosa Ave., Phoenix, AZ 85015
Day & Time: Thursdays @7:00am
We open with a short verbal prayer, sit for twenty minutes in focused silence, transition to a few minutes of passive contemplation, share (if we feel invited), and sometimes close with the laying on of hands and petitionary prayer.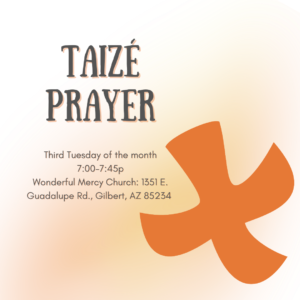 Taizé Prayer
You are invited to a service of listening prayer patterned after the prayer and worship times of the community of Taizé in France.
Location: Wonderful Mercy Church: 1351 E. Guadalupe Rd., Gilbert, AZ 85234 – in the main sanctuary
Day & Time: Third Tuesday of each month at 7:00pm
No Cost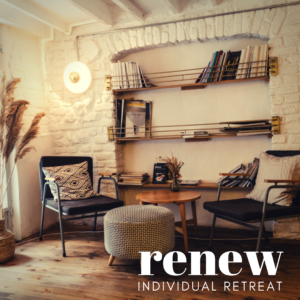 Renew
Renew: individual private retreats designed by our SFSAZ team to fit who you are and where you are in your life with God. Retreats include accommodations and meals at a retreat center as well as time with a Spiritual Director and Pastoral Counselor to help process all that you are experiencing as you spend time with God. Retreats can be anywhere from 2-5 days. Let us know and we can consult with you in designing a retreat. Great for times of discernment, transition, and/or simply needing the space to reflect and be renewed in your life with God and the ministry to which He has called you.
Please fill out this form to initiate the process https://sfsaz.breezechms.com/form/0f32fd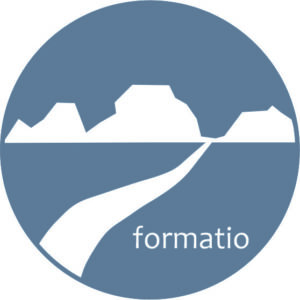 FORMATIO: the art of caring for souls
A two-year cohort journey in learning the art of soul care. Based around six retreats, participants will learn to more fully care for their own soul as well as coaching others in the ways and rhythms of Jesus. The art of caring for souls is companioning someone in their journey of experiencing God in awakening to the love of God, growing awareness of self and God, increasing attentiveness to His presence and voice, and abiding in/with God. This invites a lifestyle of intentional practices and rhythms that form us in the image of Christ. Some of those practices include: silence and solitude, prayer and listening, and discernment and detachment in the context of Scripture and community.   Click here for more program information.