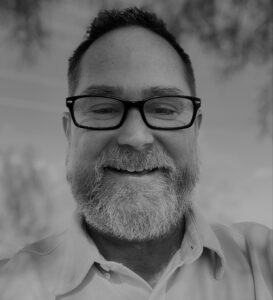 Dr. Ted Wueste,  Director of the SFSAZ
Ted serves as the Founder/Director of the Spiritual Formation Society of Arizona. For the last 30 years, he has served in various ministry capacities with 20 of those years serving in pastoral ministry. After serving as an associate pastor, Ted planted a church that he pastored for 9 years and then served as an Executive Pastor of Spiritual Formation for 6 years. Ted designed and taught in a Spiritual Formation program at Phoenix Seminary for seven years, and now enjoys a ministry of spiritual direction, retreat leading, and teaching. Ted is the coordinator for a spiritual direction training program in Arizona (Selah) and serves as Senior Faculty. He has written several books on the spiritual journey as well as devotionals and study guides that many have found helpful. You can reach Ted at [email protected] and learn more about his spiritual formation ministry at www.desertdirection.com.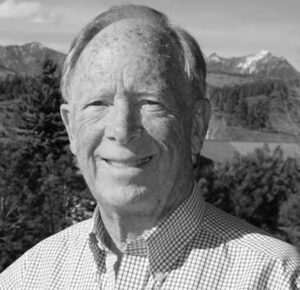 Dr. Tom Ashbrook, Minister for Formation
Tom has served as a pastor for 26 years and then the co-founder, team leader, and founder associate for the Order of Imago Christi, an international spiritual formation ministry, for 20 years. As a Minister for Formation with SFSAZ, Tom develops spiritual formation resources and coaches Christian leaders and churches to live and lead with a spiritual authority grounded in loving intimacy with Jesus. He provides spiritual direction and coaching for pastors, churches, and missionaries in various parts of the world and teaches in spiritual formation seminars and other spiritual formation settings. Tom earned a B.S. in Aeronautical Engineering, an M.S. in Management Systems, an M.Div., and a D.Min. in Spiritual Formation. Tom lives in Fountain Hills, Arizona with his wife Charlotte. His books include Mansions of the Heart: Seven Stages of Spiritual Growth, and Mansions of the Heart Study Guide; Presence: What if Jesus Were Really Here, and study guide, Discovering Christ's Presence; Contagious Fire: Forming Christian Hearts for Kingdom Mission; and Connected: Rediscovering Life-Giving Love with God. Learn more about Tom's ministry at www.tomashbrook.com.
Email: [email protected]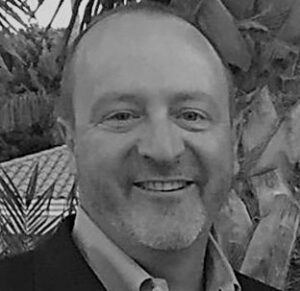 Jim Beadle, Director of Finance
Jim joined the ministry team as our Finance Director in June of 2021.  Formally an Administrative Pastor at a California megachurch, Jim currently works as a Director of Finance within Financial Services at Arizona State University and serves as the Executive Pastor and Treasurer of Wonderful Mercy Church in Gilbert, AZ.  His spiritual gifts include administration, leadership, wisdom, and organization. Jim and his wife Beth have been married 38 years; they have five kids and 5 grandkids. When he's not working, you'll likely find Jim mountain biking, watching college basketball, or playing with his English Bulldog, Murphy.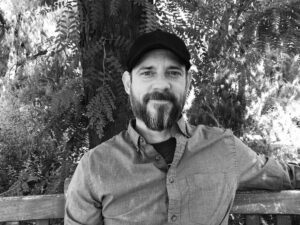 Joel Bidderman is a spiritual director, minister, and musician, who is passionate about mercy and justice. Having ministered cross-culturally on Navajo and Apache reservations for about a decade, as well as in various local church contexts in different regions of the U.S., he is now on pastoral staff at Vineyard Community Church in Gilbert, AZ. You can learn more about his personal ministry at simplyonmission.com, and his creative works at joelbidderman.com.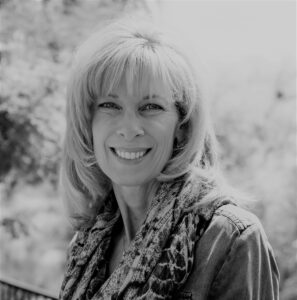 Renee Clark serves as the Hospitality Coordinator for the SFSAZ. She enjoys creating warm and inviting spaces where others feel welcomed. She has a heart for nurturing others on their spiritual journey as a trained Spiritual Director and Enneagram coach with specialized training in body work, grief and trauma. Renee can be reached at [email protected].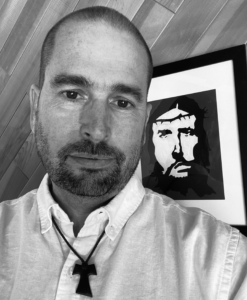 Dr. John DelHousaye, Theologian in Residence/Soul Care
John joined the ministry team after teaching at Phoenix Seminary for twenty-one years. He serves as elder of spiritual formation at Redemption Church, Alhambra. He has authored several articles and books on spiritual disciplines and enjoys listening to God with soul friends and churches.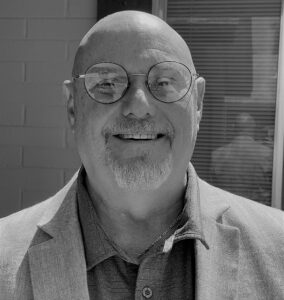 Michael Donnelly, Minister for Counseling and Soul Care
Michael is a lifelong learner. Michael has spent over 30 years providing mental health services in diverse settings. Michael has provided services in small community service organizations, Oregon/Arizona State Hospitals, Bethany Bible Church as the Pastor of Care and Counseling and currently providing pastoral counseling in the larger community. Michael is committed to increasing the mental health literacy in the community and specifically for faith-based communities. Michael is a trained spiritual director. Michael is married to the love of his life, Toni. Toni is herself a spiritual director and ministry partner with Michael.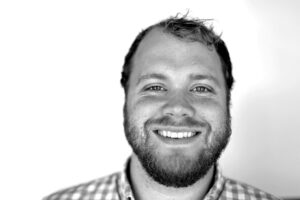 Gray Ewing is the Lead Pastor of New Valley Church in Downtown Phoenix. Although his roots are in rural Mississippi, he attended college at the University of Nebraska earning a BA in History, with minors in Communication Studies and Judaic Studies. After college, he attended Covenant Theological Seminary in St. Louis, receiving a Masters of Divinity (MDiv). Before coming to DT PHX, Gray was a worship leader for 10 years in various churches, worked as a Church-Planting apprentice in St. Louis, and spent several years as an Assistant Pastor at New Valley Church (Chandler site).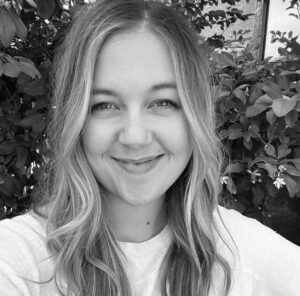 Jess Meeks, Minister for Formation
Jess Meeks is passionate about creating space for people to connect with God, themselves, and one another. Originally from Texas, Jess received a BA in English Literature and Medieval Studies from Southern Methodist University in 2012. She spent 8 years serving a local Phoenix church as the director of kids ministry and then the minister of spiritual formation. [email protected].
In 2023 Jess completed the two-year SFSAZ Formatio soul care program. She enjoys spending time with her husband Chance and their two kids, reading, hiking, and listening to friends over coffee. Jess can be reached at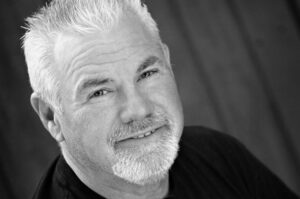 Danny Mullins served in pastoral and worship ministry in Texas and Arizona for almost 40 years.  In 2013, he received his training in spiritual direction through Sustainable Faith's School of Spiritual Direction.  Since completing that program, he has devoted his time to ministering in the areas of spiritual formation, spiritual direction and the healing of souls.  He joined the faculty of Sustainable Faith in 2015 and now spends the majority of his time training and supervising spiritual directors.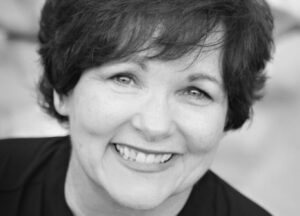 LuAnn Roberson, Minister for Formation
LuAnn volunteers her time with us as a gift from her home base, A Simple Pause, an outreach to leaders and learners through MSW ministries. She has tended to bodies and souls for many years as a trained Spiritual Director and a nurse specializing in trauma and the crisis of newly diagnosed cancer. She is familiar with those life-altering moments and desires to offer hope, direction and companionship. You can reach her at [email protected] or [email protected].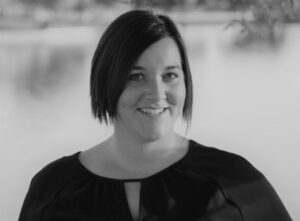 Sheli Sloterbeek, Minister for Formation/Administration
Sheli is passionate about justice and contemplative life. Her desire for each and every person is to live wholly – spiritually, mentally, emotionally and physically – to be alive and live fully. She has extensive experience in working with non-profits and churches in both local and global settings. She is a trained spiritual director and is available to  meet in person in the East Valley of Phoenix and is available online via Zoom and Skype. She enjoys trying new things, writing and being outside. You can contact her at [email protected].
Board of Directors
Ted Wueste, Chairman; Raychel Reed, Secretary and Treasurer;  Brenda Dinell, Art Guina, Jody Humber and Travis Collins (Info for Ted above).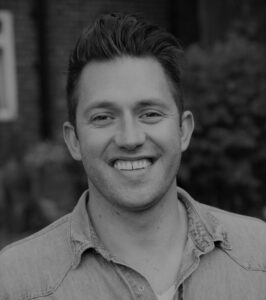 Travis Collins
With a background in pastoral ministry, church planting and missions, Travis' desire is to companion Christian leaders as they lead the Church through the ever changing realities of our world. After graduating Biola University with a degree in Biblical Studies, he went on to pursue his Master degree in Spiritual Formation and Soul Care from Talbot School of theology and has been offering leaders Spiritual Direction ever since. His passion and calling is to companion men and woman, that they may know themselves and the deep, deep love of Jesus and that this love union may set them free into their greatest sense of calling and purpose in His Kingdom.
Travis has working alongside and served The Spiritual Formation society in a variety of contexts since 2016. He and his wife Christin, and their son Caleb now live in Santa Barbara, Ca where he is the Owner/Operator of a Chick-fil-A.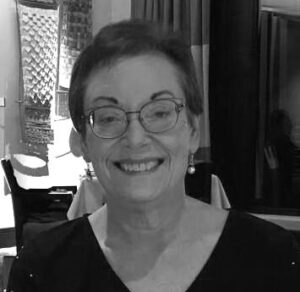 Brenda Dinell Brenda's passion is to facilitate spiritual formation in others as a companion on their journey. She has a Masters of Divinity in Spiritual Formation from Phoenix Seminary where she is completing her Doctor of Ministry degree. Brenda is a trained Spiritual Director who graduated from Leadership Transformation Inc.'s  Selah Program. Brenda is a member of the Evangelical Spiritual Directors Association. She is available for in-person Spiritual Direction in the Phoenix area or online or by phone.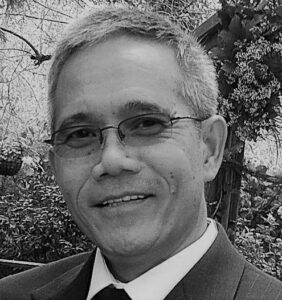 Art Guina  Completed training with the Hesychia School of Spiritual Direction in Tucson, AZ.  My academic training includes Master of Divinity and Doctor of Ministry. I've been on staff with Campus Crusade for Christ since 1977, having served in the Philippines and now based in Arizona. I personally prefer the term 'spiritual companioning' as I'm passionate about coming alongside others to, in the words of David Benner, "…help others attend to God's presence and revelation and prepare to respond to him… thus helping people attune themselves to God."  
Email: [email protected]
.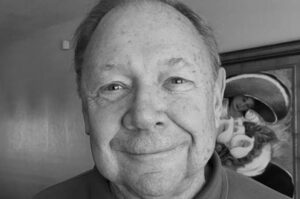 Jody Humber is an imperfect – follower of Jesus, husband & father. He is a business owner, investor, consultant and mentor to bring Christ into the marketplace. He has 35+ years as an investment adviser, and a decade running retail businesses. Most important he has 55 years of walking with Christ, and growing in experiencing the love, grace and presence of the Holy Trinity. He and Jeanie attend Bethany Bible Church and serve there in ministry.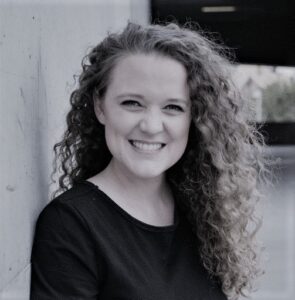 Raychel Reed With a background in youth and camp ministry, Raychel now enjoys teaching adults in person and online. She is currently pursuing a PhD in Learning Literacy and Technology at Mary Lou Fulton Teacher College. Raychel is proud to be the third woman in her family (preceded by Grandma and Mom) to graduate from Arizona State University. Mom lives with Ryan and Raychel and their four awesome kids in Peoria, AZ. Joining The Society's board in November 2016, she has witnessed the Holy Spirit do marvelous works through solitude, contemplation and spiritual direction. As a leadership scholar, Raychel is passionate about shepherds' souls as they serve their flocks.